Today ends your search for the perfect vintage bag… because we found it for you.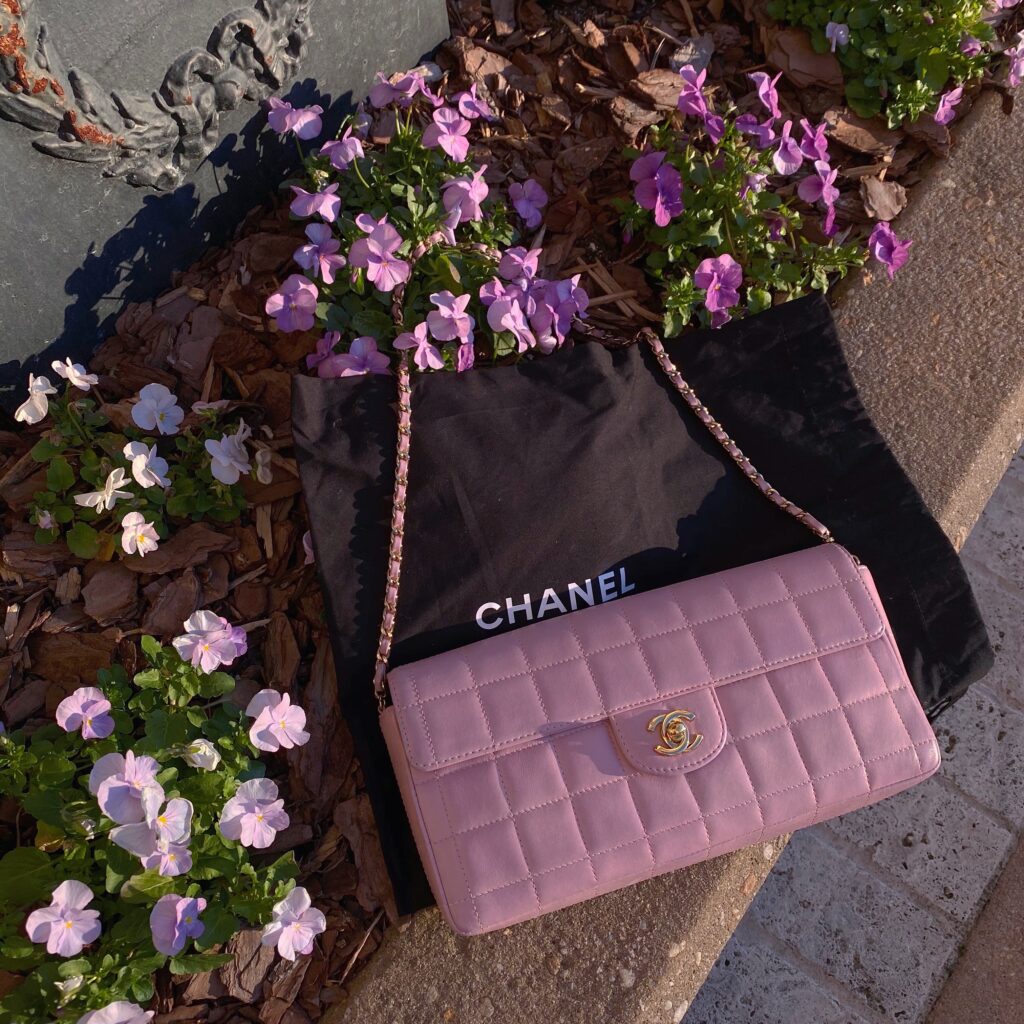 Shop De Cru is an online boutique specializing in luxury vintage handbags thoughtfully sourced to compliment your lifestyle. We are a Woman-Owned Business and are passionate about the history, trends, and wearability of handbags. We can firsthand relate that it's not about the bag, it's about how it fits into your life (how much do you carry/what do your outfits tend to look like?). We work very closely with our clients and pride ourselves on our transparency and customer service. We are always reachable and eager to help you build your vintage collection. Our service is personalized and we are always available to answer any questions, send additional photos straight from our showroom, and put you at ease when you online shop.
Our Instagram is a wonderful place to get inspired and to see how we style our pieces on a model. Interested in a handbag that isn't styled yet on our page? No problem! Reach out to request a styled photoshoot. Our ultimate goal is to provide ease for you in the often cumbersome hunt for vintage treasures. We also want to provide a safe space for you to shop online. When you purchase a de cru bag you become a #decrumuse! 👜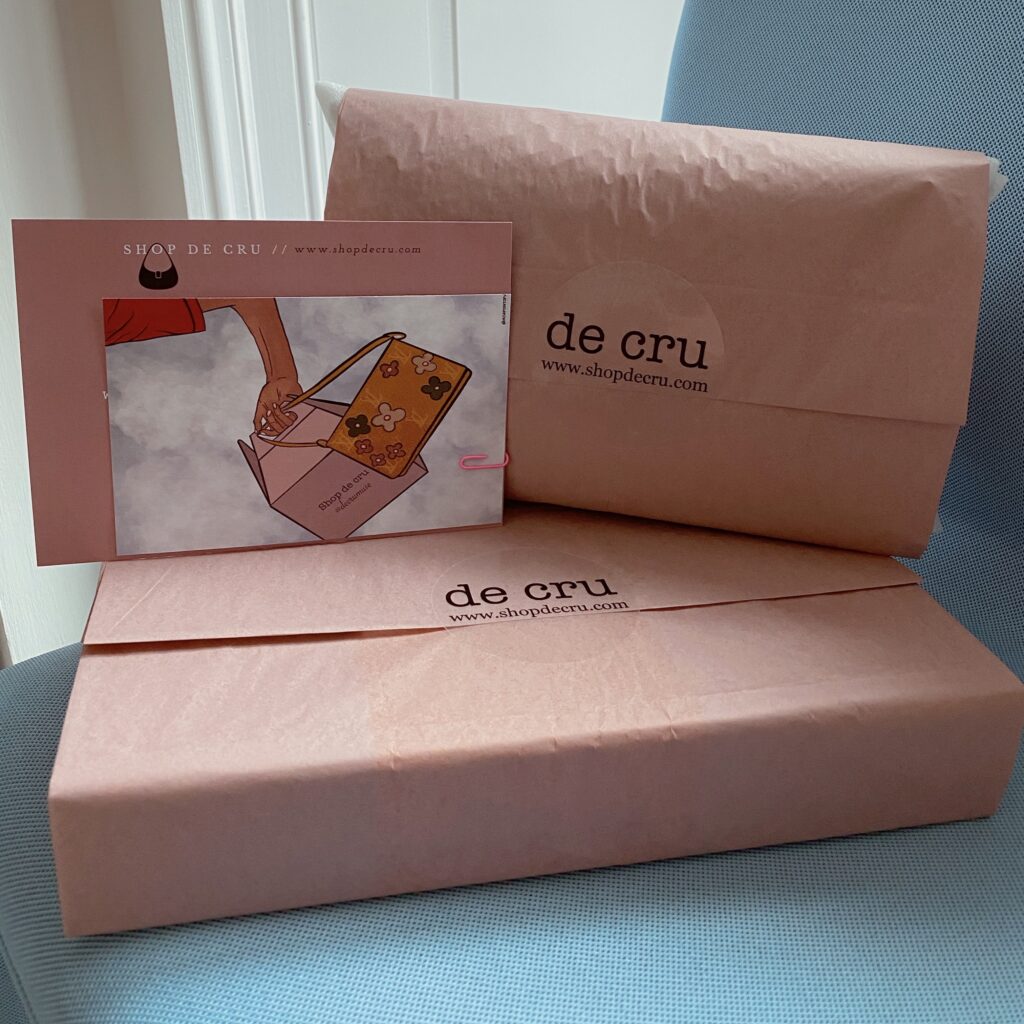 Boutique Experience
When you purchase from Shop De Cru, the care and boutique service does not stop there. You will feel like it's your birthday when you receive a package from Shop De Cru. Packaged with love, care, and grace, we spend time gently wrapping and safely securing your treasured finds. We will always write you a love note and do complimentary gift wrapping on your pieces. We process orders promptly and communicate every update on your order via email. Shipping speeds are so important these days…let's face it we expect to get all of our packages 'Amazon Prime' speed! We have two showrooms in the United States, in Atlanta, GA and Malibu, CA and your order will be fulfilled from either of these two depending on where the piece is located. We ship Worldwide and get your order out as quickly as possible and get it to your door faster than you'll expect.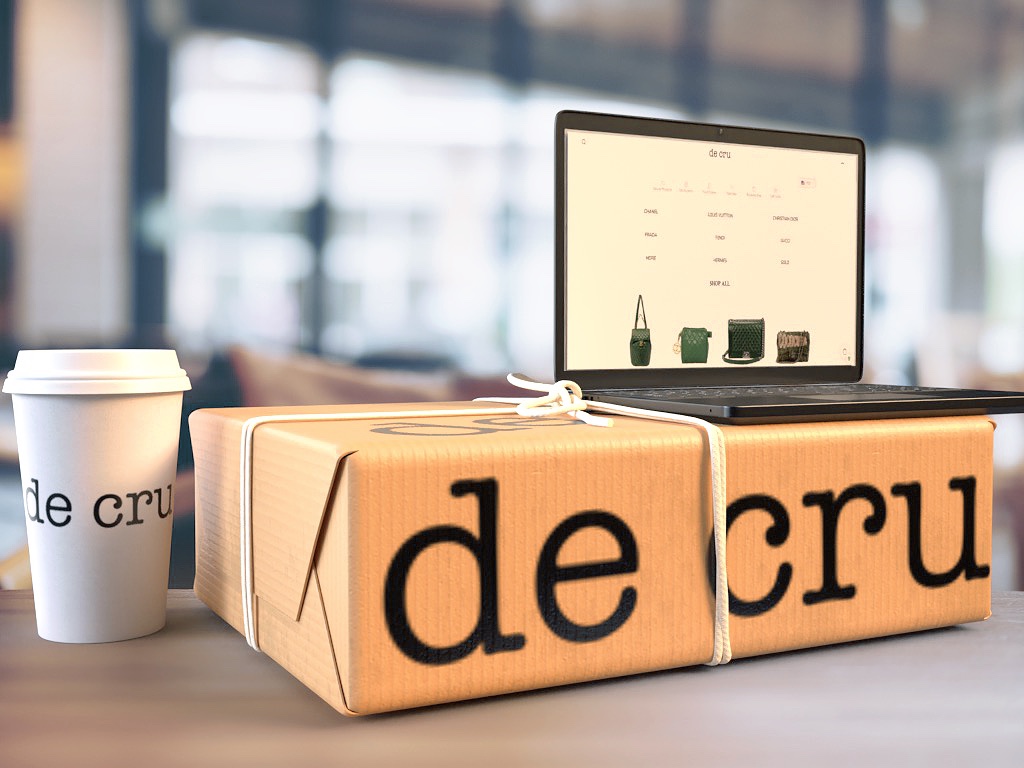 Transparency & Loyalty
Shop De Cru is here to provide you with a safe space to shop online. We source carefully and authenticate rigorously. To learn more about our approach to authenticity, click here. Authenticity is a science that we love and respect. We also keep condition and style at the forefront of our mission. Shop De Cru only sells authentic designer vintage handbags, both in like-new and pre-loved condition.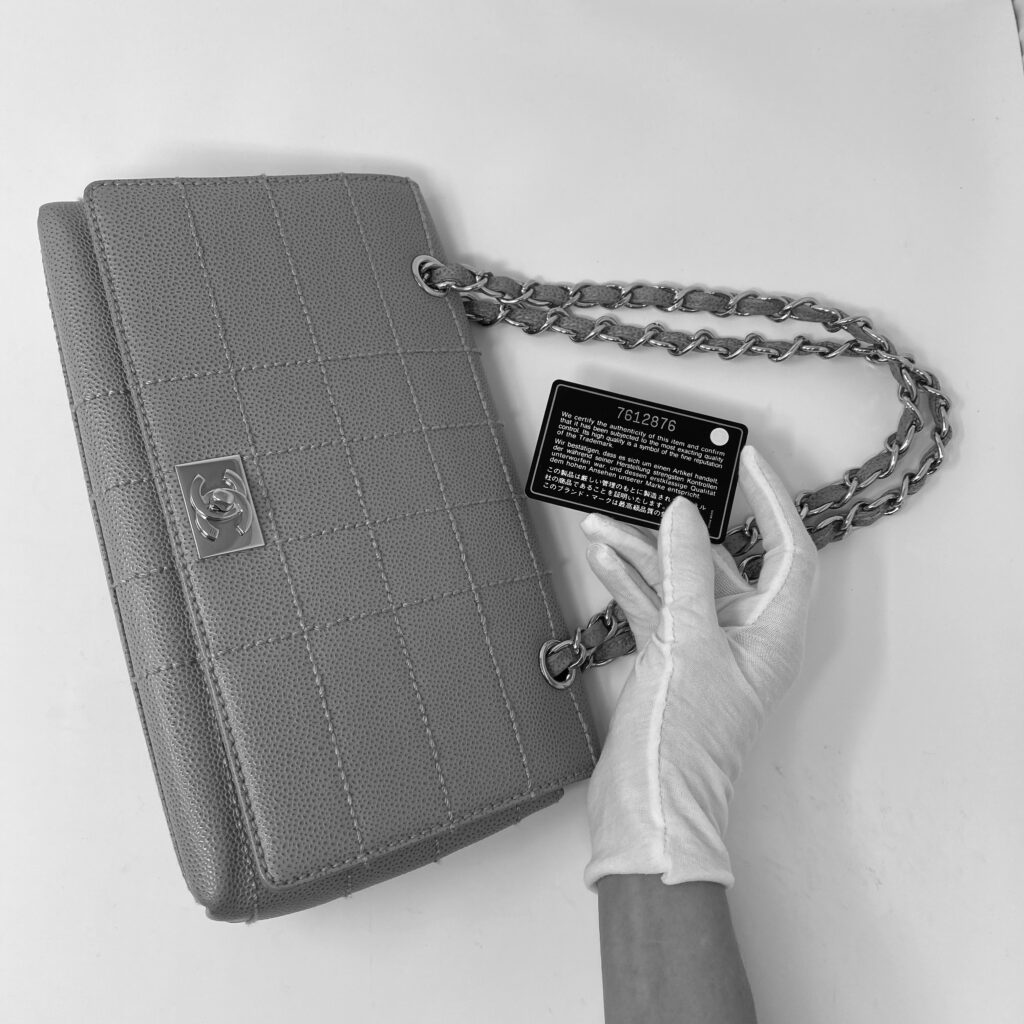 Condition Ratings
When it comes to condition, we have OCD and our eye for detail is 20/20! We make it a point to over describe in each listing so that you can shop with confidence. Aside from silhouette and style, we source with condition top of mind. Please keep in mind that each piece ranges from Store Fresh to Pre-Loved. Need more photos? Don't hesitate to ask. Ask all the necessary questions to feel confident with your purchase. Here is a guide to understand the way we rate each piece:
Pristine: Store Fresh. Will come with some or all of original packaging.
Excellent: This bag has no obvious flaws in appearance and faint signs of wear. Most likely this piece was carried once.
Very Good: Well-Maintained with minor evidence of handling but no major flaws or wear. We will call out anything that meets the eye.
Good/Fair: Evidence of apparent stains and/or fabric wear/markings; these problems are either irreplaceable or have been repaired, but are not perfect in appearance.