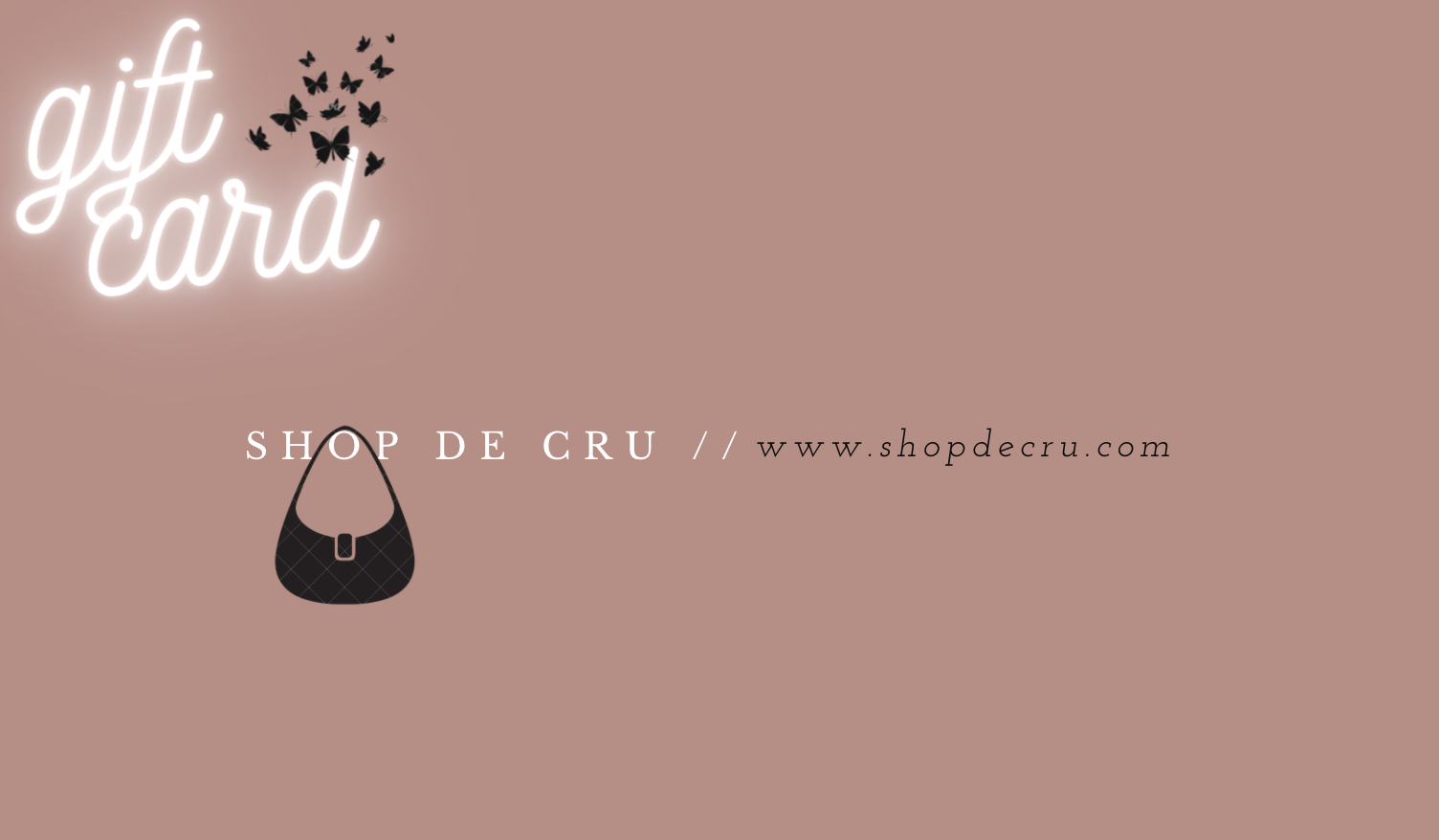 Surprise your loved one with a gift card to Shop De Cru!
This is a digital Shop De Cru gift card. After the purchase, you will receive an email with the gift card and instructions on how to use it. If this is a gift for someone, you can then forward the digital gift card to the recipient. The card can be used as payment for any products we have!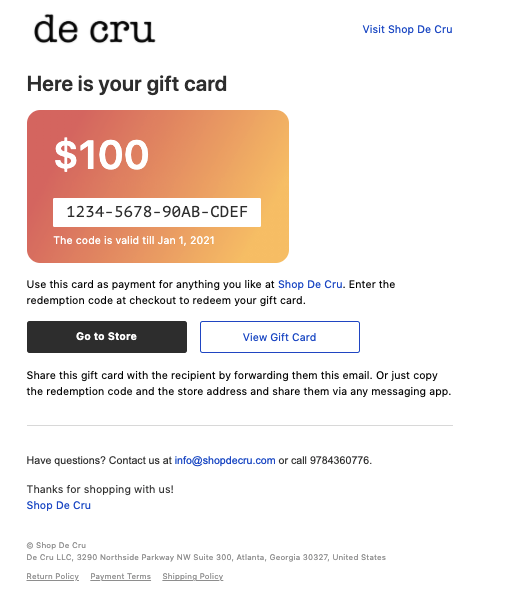 If you need a custom amount that is not available, please do not hesitate to ask us and we will make that available for you.